Fine and dandy. Small batch spirits.
Handcrafted in small batches on the West Australian coast within the copper heart of Karrinyup's West Deck, Dandelion Spirits are crafted with artisan care; boutique but nomadic, her essence refined.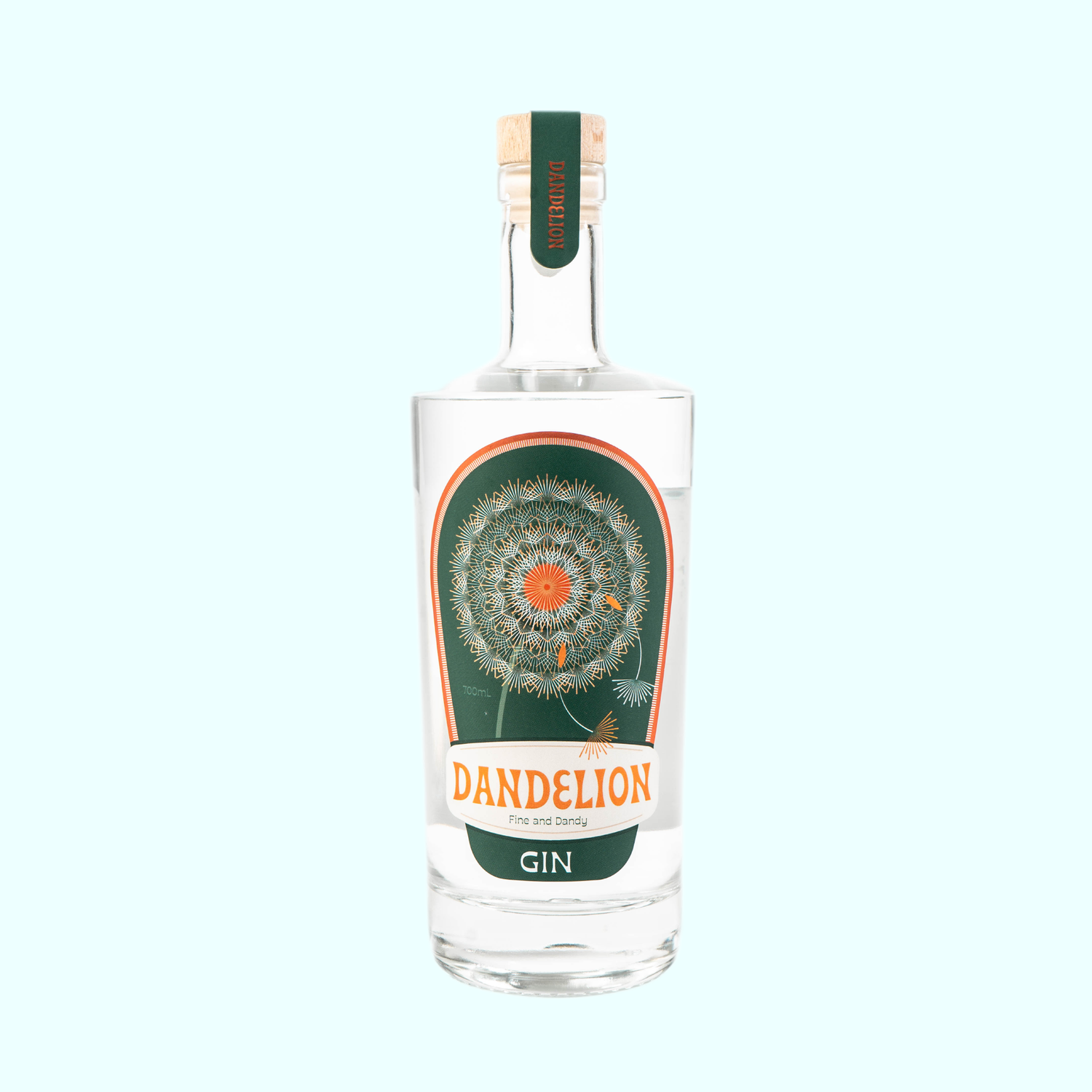 WA Dry Gin
Our Dandelion West Australian Dry Gin represents the terroir of Western Australia through the infusion of 11 botanicals. It features fresh citrus notes, including orange, lemon, and grapefruit, along with flavourful juniper and complex earthy tones of angelica and orris root, with a sprinkle of dandelion. The flavours harmoniously build to create a refreshing citrus punch, leaving behind a lingering jasmine finish. Serve with a slice of grapefruit and your choice of soda or Strange Love Dirty Tonic and an olive.
Vodka
Six times distilled, our Dandelion vodka is both elegant and smooth, imparting a delicate mouthfeel enhanced by the subtle addition of coconut.
Serve with lime and soda, or Strange Love Salted Grapefruit soda.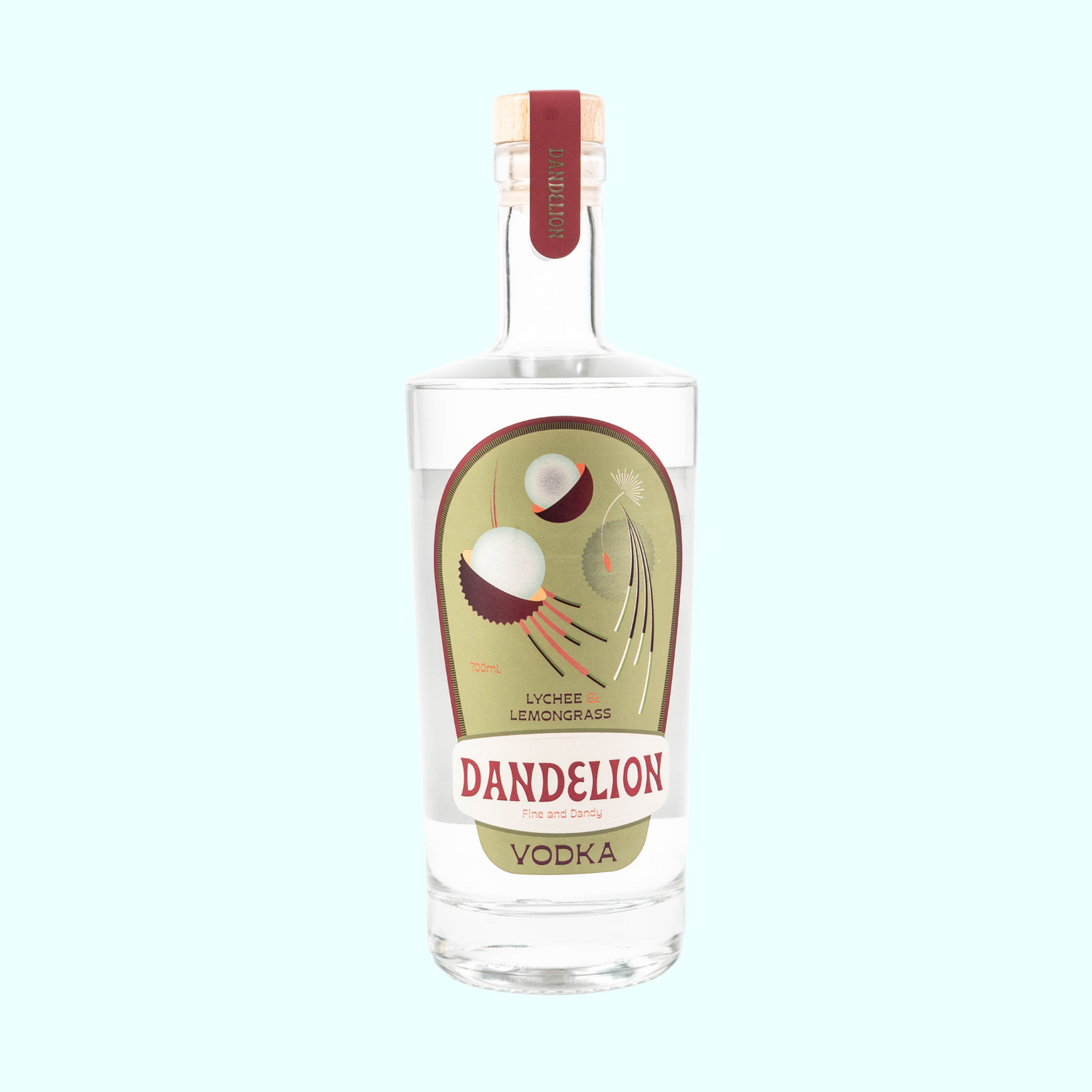 Lychee and Lemongrass Vodka
Embark on a flavour journey as your tastebuds discover distinguished lychee, delicate honey, and rose notes on the nose, complemented by subtle hints of Australian lemongrass and kaffir lime. The result is a sweet, delicate, and smooth experience. Best served over ice or with soda or coconut water garnished with your choice of citrus.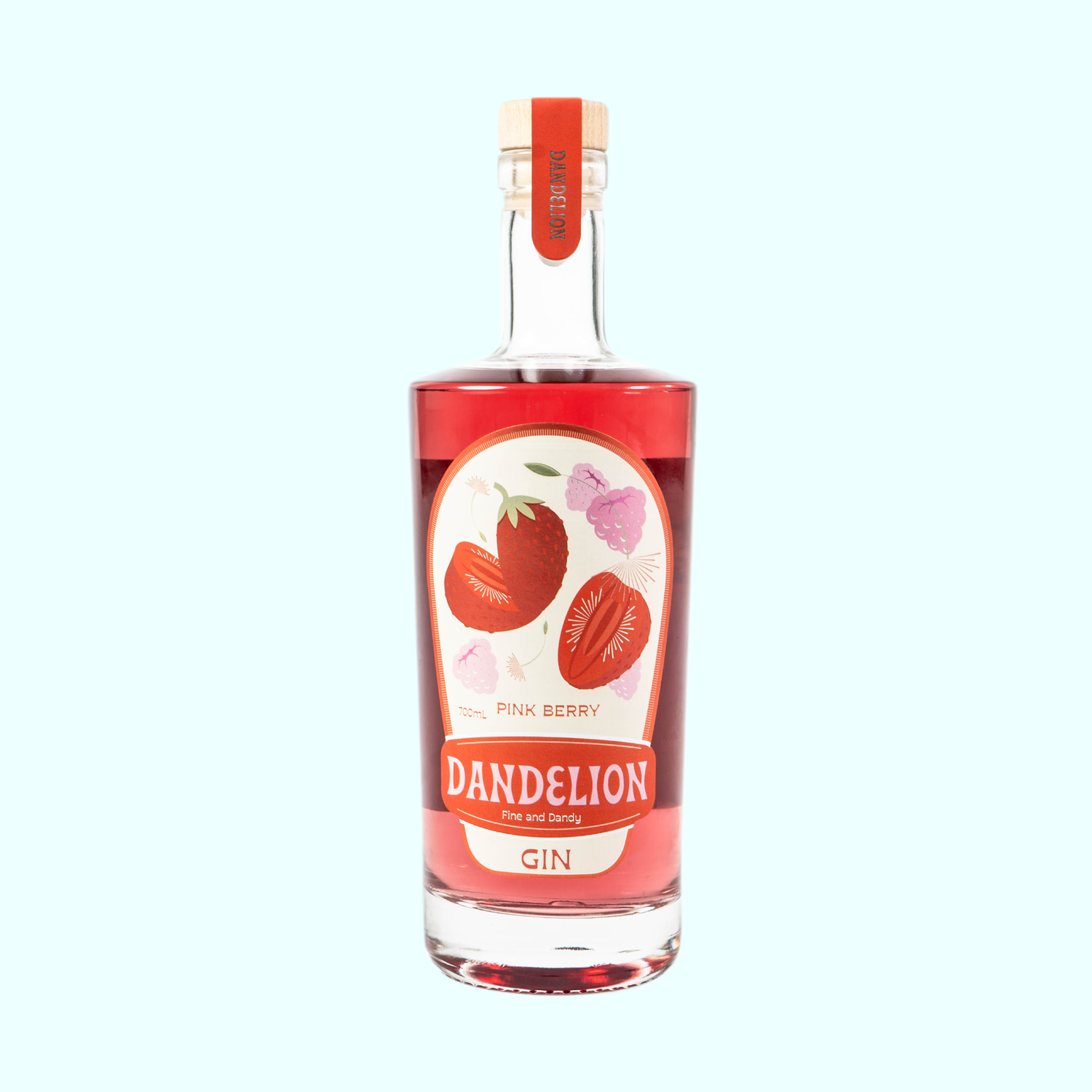 Pink Berry Gin
Tickled pink with an infusion of fresh raspberries, strawberries, and blueberries, this Dandelion Gin incorporates delicate pine notes from handpicked juniper and a hint of spice from Tasmanian pepperberries. It's a delightful combination of sugar, spice, and everything nice. Serve over ice with FeverTree Mediterranean tonic. Garnish with fresh berries and mint or a slice of grapefruit.
Recipes
Pink Berry Club

Ingredients

50ml Dandelion Pink Berry Gin
30ml Lemon Juice
20ml Simple Syrup*
15ml Egg whites or two drops of Wonderfoam
Pinch of salt

*Simple Syrup

Mix equal parts water and white sugar until sugar dissolves

Method

Add all ingredients to cocktail shaker and dry shake  (without ice)
Shake again with ice, double strain into a cocktail coupe 
Garnish with fresh berries on a skewer

West Coast Hold Up

Ingredients

40ml Dandelion Vodka
20ml Aperol
20ml Lemon Juice
20ml Pineapple Juice
15ml Simple Syrup
4 Mandarin wedges

Method

Lightly muddle Mandarin wedges in cocktail shaker.
Add remaining ingredients and shake vigorously with ice.
Strain into a rocks glass over ice.
Garnish with an Edible Flower and a slice of Pineapple or Mandarin.

Yuzu Collins

Ingredients

45ml Dandelion Lychee & Lemongrass Vodka
15ml Elderflower Liqueur
20ml Lemon Juice
100ml Capii Yuzu Soda

Method

Build ingredients over ice in tall collins glass.
Top with Yuzu Soda.
Garnish with Cucumber and Lemongrass



Gin Gin Mule

Ingredients

45ml Dandelion Dry Gin
15ml Dry Vermouth
30ml Lime
1 teaspoon Ginger Syrup
1 teaspoon Passionfruit pulp or syrup
Soda Water (optional)


Method

Add all ingredients (except soda) into glass and shake.
Strain into tall collins glass over ice and top with soda.
Garish with Mint leaves
Find us at Dandelion Kitchen, Bar & Restaurant at Karrinyup Shopping Centre. 
Also available to purchase at Mane Liquor Osborne Park and Old Bridge Cellars.